Online Master of Public Health
Solve public health challenges
Become an innovative health leader and address public health issues around the world. In our online Master of Public Health, you'll learn how to combine systems thinking with an interdisciplinary, evidence-based approach to find and address causes of poor health.
Learn more today
Complete the form to learn more about this program.
Duration
As few as 12 months*
Cost per subject**
$3,450
*Duration is 12–24 months depending on recognition of prior learning. A 12-month course duration applies to students who have completed a cognate Bachelor's. Most students complete in 18 months.
**Course and subject costs are based on 2021-2022 tuition fees. Fees are correct at the time of publishing and are subject to change. Speak with an enrolment adviser for more information.
Will you help design a healthier and safer future?
There's never been a more critical time to learn about the power of public health.
With an increasing need for public health initiatives to prevent and protect the community from diseases, the world needs skilled professionals who understand contemporary public health research and practice.
And you don't need a health background to pursue an in-demand career in public health.
Our online Master of Public Health will give you important foundations in systems thinking, epidemiology, policy and research methods. Learn how to gather, interpret and leverage health data to create a healthier society. Understand the fundamental principles of promotion, protection and prevention. Develop your research skills and learn how to influence our health systems.
You'll gain the skills you need to work in health systems around the world. By developing a global and multidisciplinary approach, you'll gain an understanding of public health that can genuinely influence the wellbeing of individuals, families and communities.
Please note that you have the option of exiting early from the degree with a Graduate Certificate in Public Health.
You'll learn:
Systems thinking
Understand how the systems in our society are intrinsically linked to the health of individual people.
Epidemiology and biostatistics
Learn how to gather and interpret health data and improve health outcomes for your community.
Approaches to public health
Understand how theoretical principles can help you solve public health problems.
Policy and practice
Learn how to create policies that can improve health outcomes and develop practices that promote better health in your community.
Leadership
Develop the confidence to lead public health initiatives.
The qualification awarded on graduation is recognised in the Australian Qualifications Framework (AQF) as Level 9.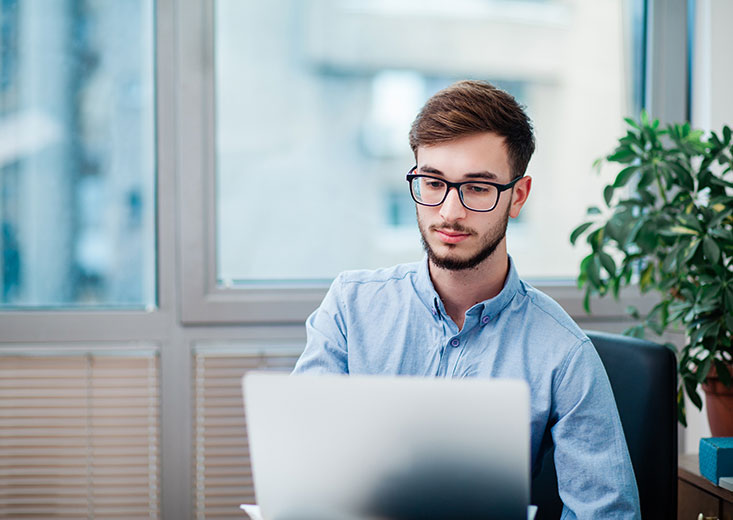 Course structure: become a leader in public health
Designed to address emergent issues, you'll learn to be proactive in public health initiatives using evidence-based information. Our course structure focuses on building your unique leadership skills and working with interdisciplinary teams. You'll graduate prepared to succeed in leadership roles and work across teams with sociologists, mathematicians, policymakers and clinicians to solve complex public health challenges.
If you have completed a cognate Bachelor's with Honours year and are studying full time, you can graduate in just 12 months.
Course structure
Career outlook: solve complex public health challenges
Graduate ready to work in the sector you choose. You can be confident taking positions in healthcare, community, research and policy with titles like policy, evaluation or health promotion officer, researcher, community development worker and more. The projected job growth rate for health management careers is 18.6% 1 and Payscale reports they earn an average salary of $99,7502.
Career outlook
Entry requirements
To apply for La Trobe's Master of Public Health, you'll need a completed application and:
successful completion of an Australian bachelor degree (or equivalent)
transcripts from prior universities
resume or CV
personal statement.
Learn More
Fee details
Complete the Master of Public Health at La Trobe with 8–16 subjects that are $3,450 each. The number of subjects you need to complete will depend on your education background.
See tuition
Learn from experts in the online Master of Public Health who have experience in research, policy and more. They'll mentor you throughout the course so you can step into complex roles with confidence.
Melissa Graham, BPH (Hons), GCHE, Grad Dip Epi Biostats, PhD, is an associate professor of Public Health and course coordinator for the Master of Public Health programs at La Trobe University. She teaches approaches to public health problems and supervises Honours, Master's and PhD students. She is the deputy director for the Centre for Health through Action on Social Exclusion (CHASE) – a multidisciplinary research centre that works collaboratively with organisations, governments and communities to promote social inclusion – in the School of Health and Social Development at Deakin University. Graham's research focuses on the lives of women who do not have children, the role of policy on reproductive health, social support for reproductive decision-making and consequent health and well being. Her research is underpinned by concepts of social in/exclusion, gender and equality.
What's it like to learn online?
As an online student, you'll work with the same accomplished teachers who deliver our on-campus subjects. You'll receive one-on-one support and benefit from the same opportunities as our students on campus. However, you'll get to learn where and when it's most convenient for you.
Discover more
Study assist
La Trobe online courses are eligible for FEE-HELP for domestic students. Speak with an enrolment adviser. We can help you discover what's available to help you pay for your course.
Talk to us
Frequently asked questions
We're always happy to chat with you. If you'd rather talk one-on-one or have a question you don't see answered here, request more information or call (+61 3) 9917 3009.