Online Master of Digital Health
Lead the digital transformation of healthcare
Learn more today
Complete the form to learn more about this program.
Globally ranked: La Trobe's clinical, pre-clinical and health subjects are ranked in the world's top 200.1
Leading research: We're ranked 'above world standard' for our research in information systems.2
AIDH-aligned course: Our Master of Digital Health aligns with the Australasian Institute of Digital Health's health informatics competency framework.3
Customisable, future-focused digital health education
Explore the technologies transforming modern healthcare delivery and create positive change in healthcare accessibility and outcomes. La Trobe's online Master of Digital Health gives you the technical training, research background and hands-on experience you need for a career at the forefront of digital health innovation.
The advanced skills you gain in this course will take you from the classroom to the workplace, solving current industry challenges and implementing effective digital health strategies. You will specialise in either Advanced Practice or Applied Research and choose four electives to customise your course plan. This flexibility ensures you gain the expertise you need to reach your career goals.
Join our extensive network of digital health professionals while learning alongside expert teachers and peers from diverse backgrounds. With La Trobe, you will graduate ready for the challenges of our dynamic, changing global healthcare system.
Career outlook: Enter a growing, essential industry
There is high demand for digital health professionals who can use emerging technology to drive innovation in the healthcare sector. The Australian Government's National Digital Health Workforce and Education Roadmap emphasises the need for a digital transformation of health services and identifies a skilled workforce as the key to meeting this need.4
With the skills you gain in our online Master of Digital Health course, you can step into roles like digital health consultant, health informatician, digital health researcher, digital health transformation manager and technopreneur.
Career outlook
Course structure
120 transfer credits accepted
Our Master of Digital Health course offers built-in flexibility so you can go beyond foundational concepts and study topics most relevant to your desired career. Choose from specialisations in Advanced Practice or Applied Research to design the right learning experience for you. In addition to completing core and specialisation subjects, you will select four electives in technical areas such as:
Data and business analytics
ehealth and health informatics
Public health
Digital marketing
Technopreneurship
Cybersecurity
Artificial intelligence
You will also put your new knowledge into practice by completing a project designed to address a real-world healthcare problem. This experiential opportunity prepares you to apply analytical and problem-solving strategies in relevant field contexts.
Subject highlights:
DIG5002 Digital Health Design & Implementation
DIG5BDM Big Data and the Internet of Medical Things
DIG5CDM Communicating Digital Health
DIG5VTH Virtual and TeleHealth
DIG5001 Strategic Digital Transformation of Health
DIG5CTD Trends in Digital Health
View Complete Curriculum
Entry requirements: enrol today
No prerequisite coursework
To enrol in La Trobe University's online Master of Digital Health course, you will need:
successful completion of an Australian bachelor's degree (or equivalent)
transcripts from all prior universities
resume or CV
View the Application Process
Fee details: invest in your future career
Continuing your education is an investment in your future success. Our team of experts is here to support you in finding options that can help pay your tuition fees.
Learn More
With La Trobe's online Master of Digital Health degree, you'll be ready to succeed as a digital health professional or cross-trained clinician who can:
Apply advanced analytical and problem-solving skills to complex issues in evidence-based digital health practice.
Apply principles and key concepts in the design, development, implementation, and management of contemporary digital health solutions.
Critically analyse and interpret health-related data and technical information to present conclusions.
Participate in the research and innovation cycle to improve healthcare by initiating, applying and evaluating digital health solutions.
Critically evaluate the use of digital health technologies to enhance clinician/consumer experience, patient care and safety, and to improve outcomes.
Critically analyse digital health trends to address current and emerging needs within the healthcare ecosystem and community.
Graduate Certificate in Digital Health
Early exit points mean that every part of your course contributes to your future career. You can exit the course after six months with a 60 credit point Graduate Certificate in Digital Health.
Learn from experienced tech leaders and digital health experts who can guide you through real-life examples and share industry insights. They'll provide academic and professional guidance throughout the online Master of Digital Health so that you can take on in-demand roles with confidence.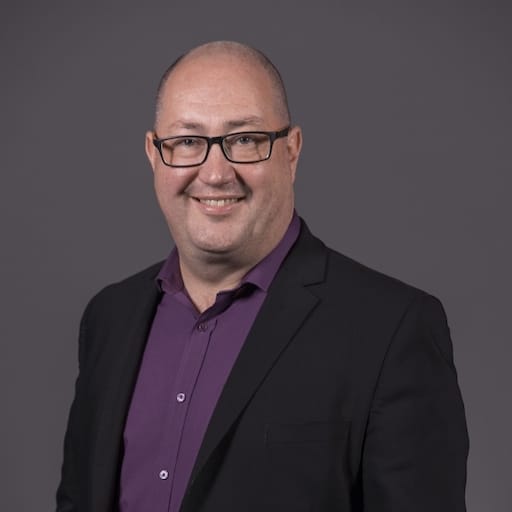 PROFESSOR JAMES BOYD, CHAIR OF DIGITAL HEALTH
James is a Digital Health Specialist with over 25 years of experience working with large national population-based health administrative datasets to support innovation in the public sector and industry.
James is the inaugural Chair in Digital Health at La Trobe University. The digital health program at La Trobe University aims to address limitations and inefficiencies in the healthcare system resulting from the lack of 'joined-up' information, technology, evidence and knowledge.
He is passionate about big data and is an international data linkage expert. His current research includes projects with healthcare partners using digital innovation to develop new models of care. This includes establishing and evaluating virtual care models for the health system and remote monitoring of patients.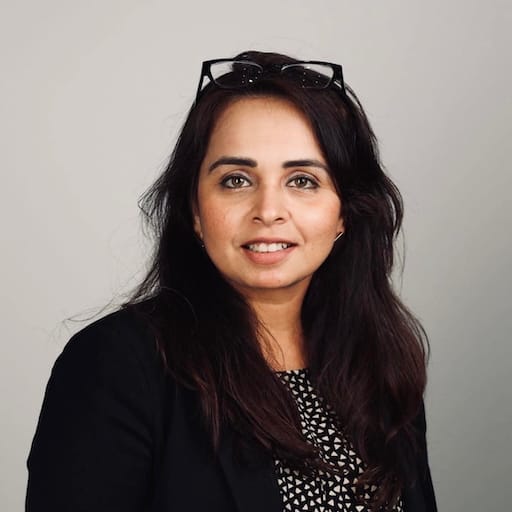 Dr Urooj Raza Khan, Senior Lecturer & Course Coordinator, Digital Health
Urooj is a technologist, researcher/academic and digital health professional. She is an Associate Fellow of the Australasian Institute of Digital Health.
Urooj completed her Doctorate of Information Technology from Charles Sturt University with a research focus on evaluating the national digital health solution, My Health Record. She has also completed an MSc in strategic business and information systems (by research) and a BSc in computing.
Prior to research and academia, she worked in the information technology software industry to design, implement and manage various digital information systems in high-profile public and private organisations for about 12 years.
She is keenly passionate about the strategic digital transformation of health and contributing to the improvement of public healthcare outcomes. Her interests include digital health workforce development, research, design and implementation of solutions using emerging technologies.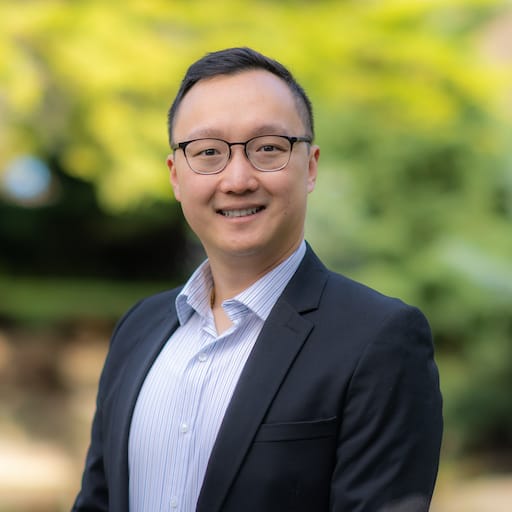 Dr Michael Liem, Lecturer, Digital Health
Michael is a biotechnologist and digital health professional. He completed his PhD in the applications of exosomes in cancer progression at La Trobe University. He also has an MSc in Biotechnology and Bioinformatics and a BSc in Biology.
His research experiences have been in the domains of cancer OMICs, rapid monitoring of disease progression and drug response, and targeted therapies through lipid nanoparticles. He has also taught undergraduate and postgraduate courses.
He is enthusiastic about digital health research and education. He is particularly interested in designing, implementing, and evaluating virtual care models in healthcare settings. This includes using disruptive innovations such as genomics, bioinformatics, nanoparticles, and regenerative and precision medicine to enhance health-related outcomes.
What's it like to learn online?
As an online student, you'll work with the same accomplished teachers who deliver our on-campus subjects. You'll receive one-on-one support and benefit from the same opportunities as our students on campus. However, you'll get to learn where and when it's most convenient for you.
Discover more
Study assist
La Trobe online courses are eligible for FEE-HELP for domestic students. Speak with an enrolment adviser. We can help you discover what's available to help you pay for your course.
Talk to us