Empower organisational growth with La Trobe
You can build internal capability in areas of skills shortage with La Trobe's practical, fully online offerings. Each of our courses offers flexible learning so staff can balance the demands of work, study and life.
Benefits include:
Courses developed in consultation with industry so employees build skills that can be applied immediately in your organisation.
Expert, personalised support from application through graduation.
Courses purpose-built for the online modality that feature convenient study options, multiple intakes and 24/7 access.
Education that levels the playing field for your employees, improving diversity, equity and inclusion in your workplace.
A mixture of online facilitated and self-paced study options to suit your learners' needs.
Industry-driven, up-to-the-minute content in skill areas most relevant to your organisation.
It's estimated that Australia will need an additional 17,000 cyber workers by 2026,1 with industry need outpacing the number of qualified professionals. La Trobe is working to bridge the skills gap through Cybersecurity Short Courses that allow learners to upskill and reskill quickly in key cyber areas.
Our short courses were created through a multi-million dollar grant from the Commonwealth Government with an emphasis on industry-driven training.2 At the heart of this project, we also aim to improve opportunities for women and other under-represented groups. Our courses cover everything from the fundamentals of cybersecurity to the psychology of hacking, IT project management and penetration testing.
The Cyber Security Research Hub, a global leader in the field, provides access to the highest quality teaching, research and professional growth opportunities. With La Trobe, you can enhance your cybersecurity capabilities and prepare for digital transformation with courses ideal for both early career and mid-career professionals.
Duration: 2–4 weeks
Cost per subject: $300–$1,700
Total credit points: 5–10
Our cybersecurity short courses explore concepts in cybersecurity models, computer forensics, data protection, cryptography and more. They provide a deep dive into specific tech areas and allow learners to gain crucial skills and prepare for professional advancement in a flexible format. Subjects include penetration testing, risk assessment and management, cybersecurity program development, secure programming and more.
Email us
With our Cybersecurity short courses, you can:
Our mental health courses are ideal for nurses and allied health staff who wish to specialise in mental health during their first year in the profession or transition to mental health from another specialty area. We've designed these courses to align with graduate programs offered by most health services.
Duration: 4 months
Cost per subject: $3,300
Total subjects: 4
The Graduate Mental Health Certificate focuses on the specialised skills needed most by mental health professionals. It is ideal for learners from diverse professional backgrounds, allowing them to upskill in as little as six months.
Duration: 18 months
Cost per subject: $3,300
Total subjects: 12
The Master of Mental Health program provides a pathway to senior leadership in mental health. Learners gain the clinical skills needed to engage in recovery-focused services, make independent clinical judgments and develop clinical plans in mental health.
Duration: 18 months
Cost per subject: $3,300
Total subjects: 12
The online Master of Mental Health Nursing program prepares registered nurses to specialise in mental health. Developed in collaboration with industry partners, the course equips learners with specialist skills and insights, including a regional and rural healthcare perspective.
Email us
Our online mental health courses offer:
Partner with a globally ranked university
Top 1% of universities worldwide3
Top 400 universities globally4
Top 50 universities across East Asia, Southeast Asia and Oceania3
Top 100 in the world for health subjects (QS Rankings)4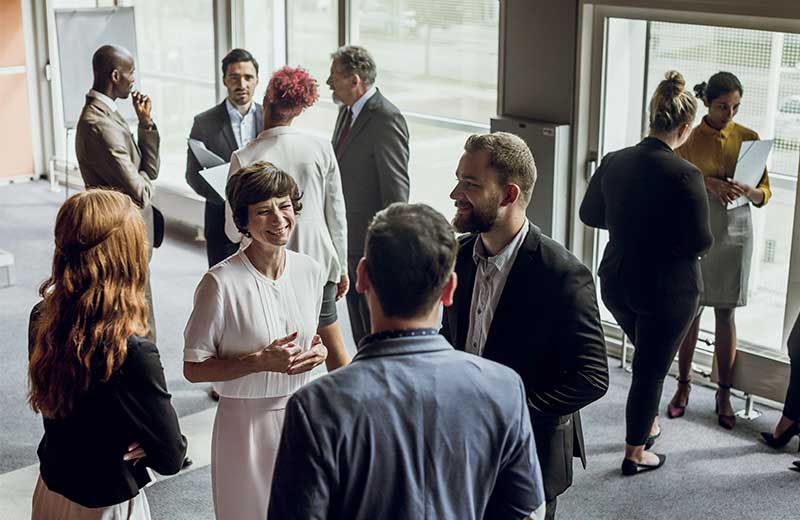 Unlock your organisation's potential by upskilling and reskilling your staff
Develop and retain your top talent and attract the best future candidates by utilising La Trobe University's suite of 100 per cent online courses. We offer a range of flexible, future-focused options that help your employees achieve their career goals. Both short courses and full degrees are available, allowing you to enhance your internal capability with the offerings that best meet your needs.
La Trobe is recognised globally for academic excellence and research, so your organisation will have access to the highest quality online learning opportunities. Courses are led by expert instructors with valuable real-world insight and practical experience, bringing industry into the classroom. By partnering with La Trobe, you can empower your team with the latest skills and future-proof your organisation's success.